NYLON WALL PLUG ANCHOR WITH SCREWS NYLON WALLPLUG WITH SCREW (100SETS)
Price

RM13.50 - RM29.00

Size (L x W x H)
14 cm x 17 cm x 9 cm
Availability
In Stock

Size

Quantity
Description
Highlight
Self Drilling Hollow Wall Anchors Size: 8 x 2" / 8 x 3" / 8 x 4"
Packing: 100 SETS(100 pcs wall plugs, 100 pcs screws)
High-quality anchors pre-drill precise holes in dry walls: no need to make holes, made of durable plastic, can be used for many years.
Carefully designed: The ribbed wall anchors and screws are perfectly matched. When you tighten the screws, the ribbed anchors can extend to each other to increase the retention force. The plastic tube will be securely fastened and can be easily removed without disassembly and damage to the wall.
With screws: high quality screws, high hardness, sharp thread, not easy to deform, can make the expansion tube fully open, high stability.
Widely used in hanging bathroom and kitchen accessories, shelves, lamps, mirrors, photo frames, etc.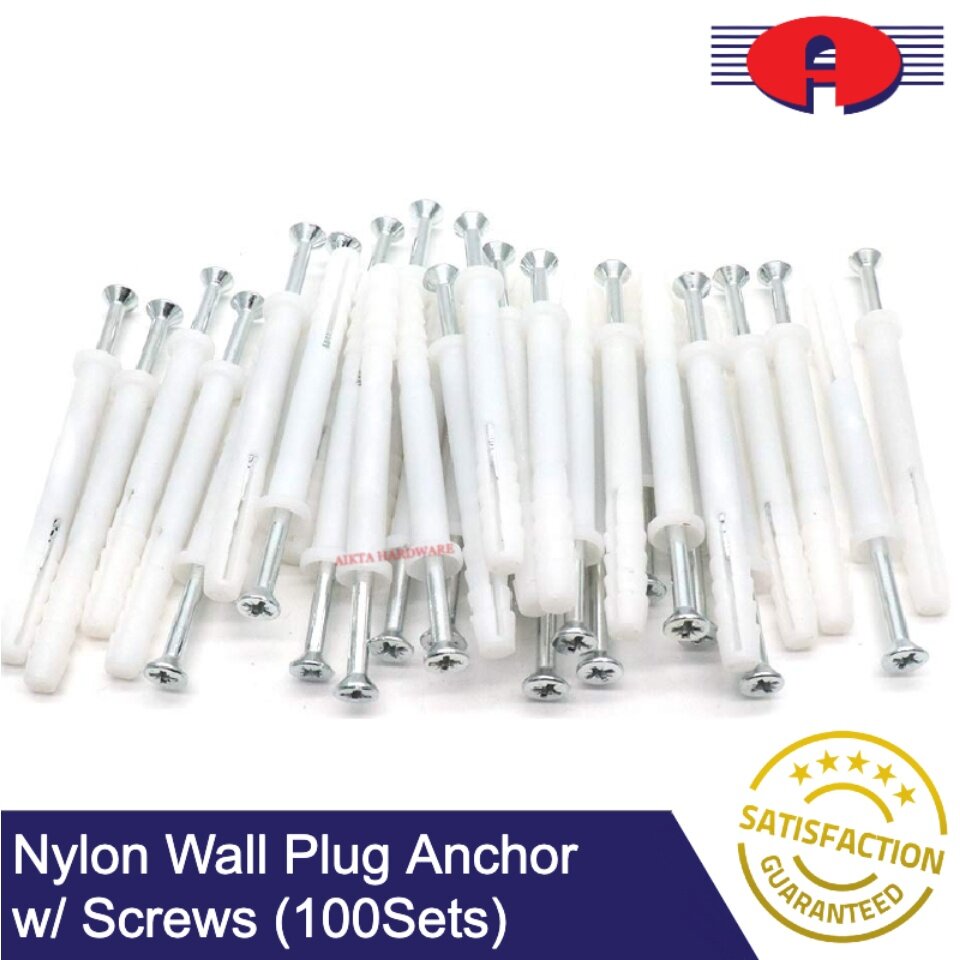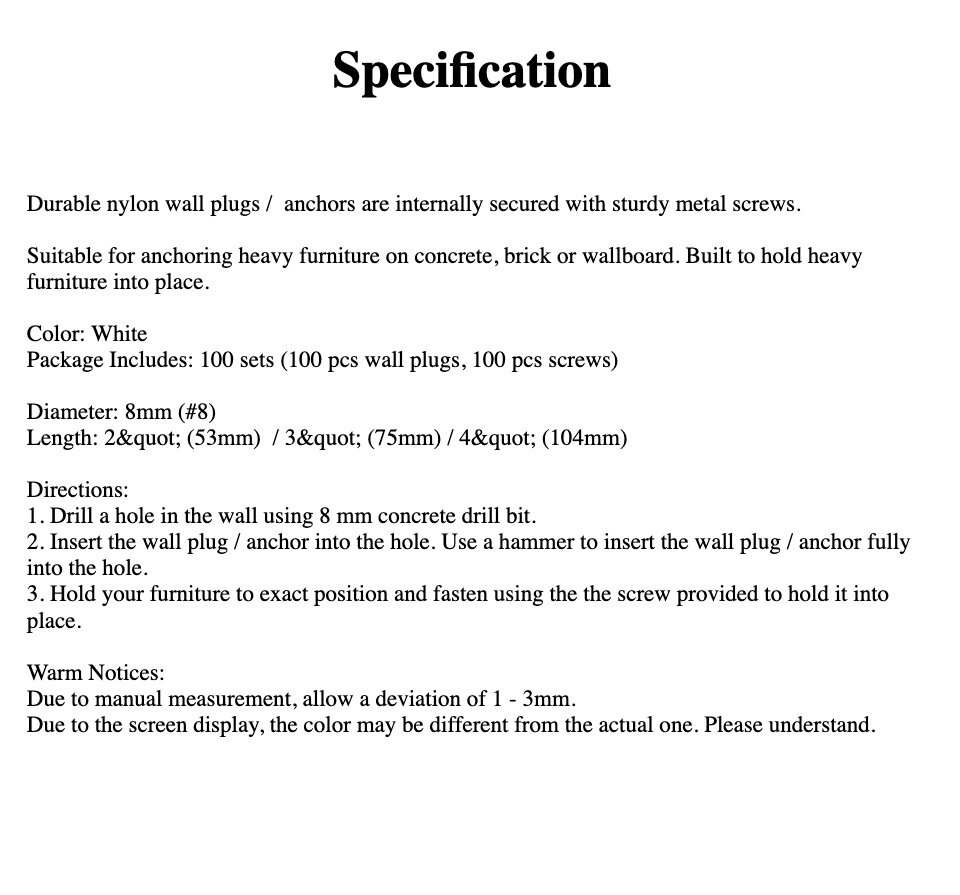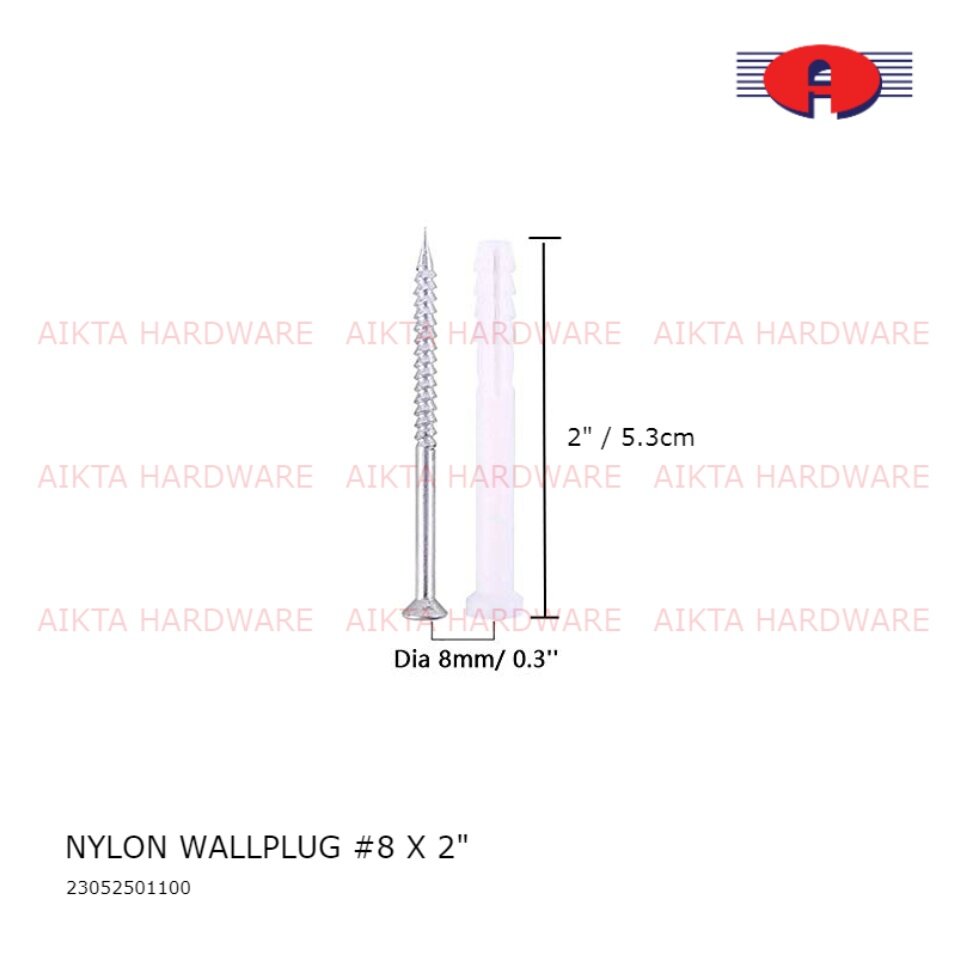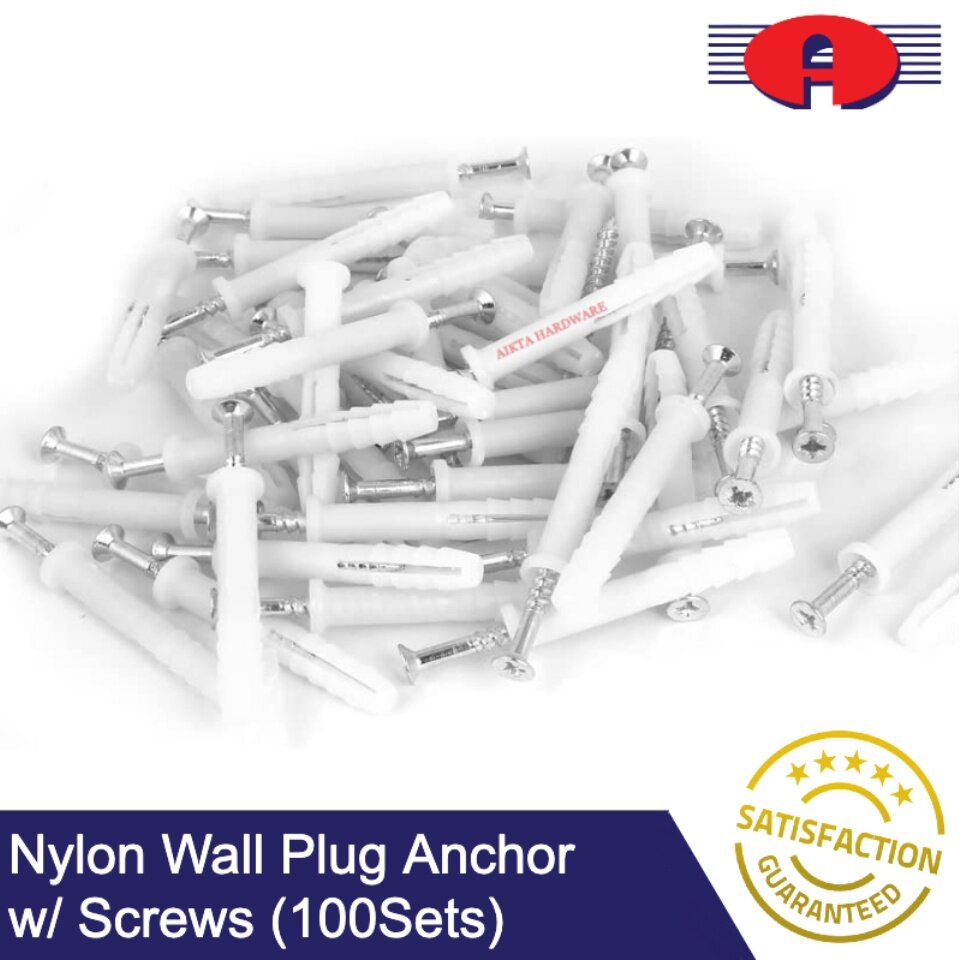 What's in the box
100 sets x nylon wall plug with screws